Taylor Towers is a division of Taylor Marine Abq. Please visit Taylor Marine at www.taylormarineabq.com for all your boating needs.
Taylor Towers are no longer being manufactured, but accessory replacement parts are still available.
Call us at 800-211-5084 or email us at info@taylortowers.com

TT FOOT
Taylor Towers is now selling the famous TT Foot for those people who want to manufacture their own tower. The TT Foot is the only foot that is fully adjustable and will conform to all rounded and curved surfaces—remember the sides of your boat are not flat. The TT Foot is fabricated from high quality billet aluminum. US Pt. No. 7.334.956. The TT Foot comes complete with mounting bolts, backing bock and backing plate. Each foot $249.00 ea.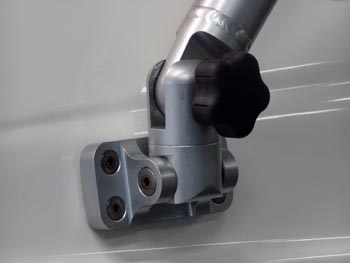 TT WAKEBOARD RACKS AND SKI RACK
Taylor Towers will continue to manufacture wakeboard and ski racks. The TT racks were designed for the Taylor Towers but will fit many other towers constructed of 2" outside diameter tubing. The TT racks were designed to be mounted on the vertical legs of the Taylor Tower but can also be mounted horizontally. The distance between the 2 mounting clamps is 13-1/2" to 15". Please measure your tower to insure the rack will mount properly.

The TT racks can be removed easily without tools—just undue the black knobs. The TT Wakeboard rack has heavy duty forks to hold 2 boards and the ski rack forks will hold 2 skis. The racks have a strong bungee, with finger hold that easily hooks into place and securely holds the boards and skis in place. Each rack $299.95 each.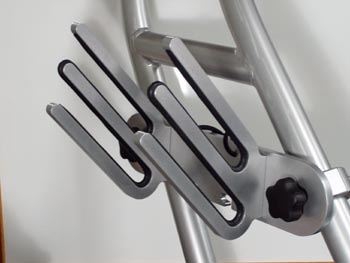 TT STERNLIGHT
The TT Sternlight is an LED—more light with less power. The light folds down easily for storage. The light comes complete with a wiring harness. $120.00 each.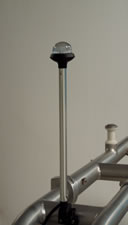 Call us at 800-211-5084 or email us at info@taylortowers.com

Taylor Tower REPLACEMENT PARTS are still available. Call or email for pricing and details.